Events + Classes
Don't want to miss out on the laughter, tears of joy & incredible healing shared by passed loved ones? Join me for one of these upcoming live events. And if you're curious about your own ability, check out the schedule of fun, informative and possibly "life-changing" classes & workshops.
Live Event
Messages From Heaven. Charleston, SC
June Date TBA, 2022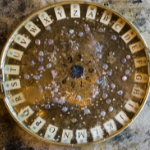 April 12, 2022
What Mediums Want You To Know. Episode Four
Online. FREE
International Mediums Carol Cottrell and Karissa Eve will help you understand what it's like for them to talk to your loved ones in spirit. They will discuss topics such as the importance of trust in mediumship. There will be oppurtunity for live questions during this event. Feel free to share this registration page with friends and family to join you for this night of lively discussion!. 
Charleston, South Carolina
We're all gifted with intuition, but many of us don't know exactly how to use it – or trust it.  If you often feel stuck, or find yourself asking other people to help you make decisions or give you direction, this 3-hour workshop is a great starting place for you. There will be fun exercise and explanations to help you find the guidance that lies within. Seating is limited, so reserve your spot soon!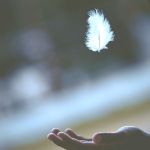 May 5, 2022
Breathing Into Love. An Evening of Mediumistic Connection & Breathwork Healing
Charleston
Breathing Into Love was created with the intention of combining two healing modalities; one guiding the release of what no longer serves our souls and the other offering connection to the unconditional love of the spirit world. Together, they can help open doors for extraordinary healing and creation.
Online.
Join international mediums Carol Cottrell & Karissa Eve as they connect with loved ones in spirit to bring evidence and messages, reminding us that love never dies.  Tell your friends and family and grab your tickets for a celebration of continued life & love.
Join My Events + Classes Mailing List
Want to be among the first to know about my upcoming events and classes? That's easy! Just provide your name and email address here and you'll be in the know.