Events + Classes
Don't want to miss out on the laughter, tears of joy & incredible healing shared by passed loved ones? Join me for one of these upcoming live events. And if you're curious about your own ability, check out the schedule of fun, informative and possibly "life-changing" classes & workshops.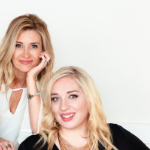 December 1, 2021
Messages From Heaven. A Holiday Event
Online. 
Join international mediums Carol Cottrell & Karissa Eve for this special holiday event as they connect with loved ones in spirit to bring evidence and messages, reminding us love never dies.  This event is limited to just 50 attendees, so tell your friends and family and grab your tickets for a celebration of love from above.
Charleston, South Carolina
Join psychic medium Carol Cottrell for a special Holiday Very Small Group Event. These events are an amazing opportunity to experience something really different. During this event, Carol will offer both psychic and mediumistic readings, so every attendee receives a message.  It might be a message from a loved one in spirit; it might be an intuitive download from guides or it may be psychic information she gathers from her cards or a color reading. No matter what, it's sure to be a fun, healing and fascinating experience for all.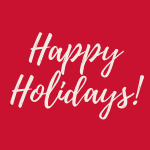 December 16, 2021
Messages From Heaven. A Holiday Event
Myrtle Beach.  In-Person
Join Carol for this special holiday event at the beautiful Cooper House in Myrtle Beach.  She'll connect with as many loved ones in spirit as time and energy permit, sharing evidence and messages and reminding us that love never dies.  Seats will be limited for a more intimate event, so gather your family and friends and grab your tickets.
Charleston
Join International Medium Carol Cottrell for this fun-filled 4-week course that will guide you in trusting your intuition and recognizing your own psychic and mediumistic abilities. The class is jam packed with exercises, conversations and information that has been said to be "life changing".  Don't miss it!  Class size is limited for a more personal learning experience so grab your spot.
Join My Events + Classes Mailing List
Want to be among the first to know about my upcoming events and classes? That's easy! Just provide your name and email address here and you'll be in the know.