Events + Classes
Don't want to miss out on the laughter, tears of joy & incredible healing shared by passed loved ones? Join me for one of these upcoming live events. And if you're curious about your own ability, check out the schedule of fun, informative and possibly "life-changing" classes & workshops.
Charleston, SC
Carol has turned this class into a fun-filled in-person weekend course at her Charleston Studio. This class helps build the foundation to recognizing and understanding your own intuitive, psychic and / or mediumistic abilities. If you've ever wondered if you have abilities – or if you'd just like to learn to connect with your own loved ones in spirit, you won't want to miss this. Space is limited for a more intimate learning experience.
Charleston, SC
Building from the fundamentals you learned in Awaken Your Ability (or another beginner level class), you'll learn to continue the practice of trusting yourself and the information you receive. PLUS, we'll do some really cool activities allowing you to develop in ways you never imagined.  Please note: this class is for people who have already taken Awaken Your Ability or another beginner level class.
Canton, NY
Join us for a powerful weekend designed to help you ignite your light, awakening the purpose, abilities and passion that lay within!
With the guidance of three healers / mentors who have used their own struggles to ignite their lights, this weekend workshop will offer incredible healing opportunities, as well as conversations, explanations and fun exercises giving you the freedom to explore your own abilities , purpose and inner peace.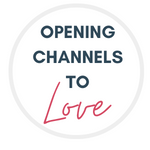 Opening Channels to Love. An Evening of Meditation & Connection to Loved Ones in Spirit
Canton, NY
Join Carol and her colleagues for an evening like no other. They'll bring together multiple amazing healing modalities to offer one incredible experience. Therapeutic Hypnosis Practitioner and Reiki Master / Practitioner Erin Lassial of Grasse River Wellness will begin the evening with a guided meditation, followed by connections and messages from loved ones in spirit offered by Intuitive Medium Carol Cottrell. Together, in the serene space created by Renee Smith of Just Breathe With Renee, doors will be opened for extraordinary healing and creation.
This event will be limited to 20 guests to offer a more intimate experience.
Join My Events + Classes Mailing List
Want to be among the first to know about my upcoming events and classes? That's easy! Just provide your name and email address here and you'll be in the know.