Testimonials
I'm grateful for every opportunity to connect those in spirit with their loved ones, and thankful to all the clients & students who share their experiences. Nearly every connection brings about healing, and when your story is shared, you encourage others to reach out for their own opportunity for healing. What could be more loving than that?
I recently took Carol's "Awaken Your Ability" class, and it was phenomenal. It was an excellent, high value class. I learned so much and enjoyed every minute of it. The format was fantastic and each segment was the perfect length of time. The exercises were very helpful and aligned well with what we had just learned.
Carol is an exceptional teacher and it was an honor to learn from her. Her studio is beautiful and so peaceful. I'm so glad to have met Carol and am grateful to her for sharing her knowledge. She's kind, patient and a great communicator, which, in combination with her expertise and experience, makes her an ideal teacher. I can't say enough good things about Carol or "Awaken Your Ability."
Allison Barbera
This past weekend, I attended 'Expanding Your Ability, A Weekend Workshop' in Charleston and while I was excited for the opportunity to work on my mediumship skills, I had no idea how transformative the experience would be. Carol gathered a group of eight women — I didn't know what to expect and only knew one other gal (and had a reading once with another). I can honestly say that the weekend bonded and changed us all profoundly. It pushed many out of our comfort zones with surprise activities that enriched the experience in ways I can't even begin to explain. If Carol offers this experience again, run — don't walk — to sign up for the chance to participate. I know I will.
Diane Brounstein
All I can say is 'Wow'!  Who knew that I would be able to have a direct connection to the spirit world!  I took Carol's 4 week course "Awaken your Ability" and then continued with her weekend workshop.  The whole experience was amazing!  Carol took us step by step into reading our own intuition … learning to listen to our guides and or higher selves and to know the difference between their input and our own consciousness.  We were also taught techniques in communicating with the spirit world.  When that connection is made, the feeling just overwhelms you with joy in your heart!
My interest in Mediumship has only been in the last couple of years.  Before that, I believed that you had to be born with the 'gift'.  Carol's teaching methods prove otherwise!  Thank you Carol!!!
Donna Reeves
I first met Carol through a group reading event. I was blown away to be honest. I clearly connected with my dad. I had had such anxiety all year (a first) but after that session I have been incredibly calm. I had a follow up question and Carol called me! She helped me and was patient and kind. I signed up for the Awakening your Abilities class. I learned so much. It was quite powerful. I can't stop smiling! I also did a second group reading event. Not only was my own connection with a dear friend wonderful, watching the experiences of everyone else connecting with their loved ones was incredible. I would recommend a reading and/or a class without hesitation. She is the real deal! Thank you Universe, for putting her in my path.
Karen Brounstein
I've known Carol Cottrell for more than 15 years as a very kind, honest, bright, and down-to-earth person. And I have been so impressed by her talent and integrity in bringing messages to people from their passed loved ones. Recently, I took her "Awaken Your Ability" class to grow my skills as a medium. Each session was fun and friendly. Carol was full of encouragement and helpful tips on various techniques. We had many opportunities to practice these techniques in class and also were given homework that was a pleasure to learn and practice. By the last class, I experienced both a stronger connection as a medium and better accuracy in the information that came through. I'll continue to practice these skills. This class was a fantastic experience for me, and I urge others to take it!
Kitty Fahey
Working with Carol has brought so much light and healing into my life. I came to her for a reading just weeks after losing someone I love deeply, and during the reading I received so many answers to my questions (which were later validated through conversations with friends and family members), so much reassurance and love, and the realization that our connection would continue on.
Because of this realization, I took Carol's Awaken Your Ability class because I wanted to better understand this connection and make sense of the messages, signs, and feelings that I was receiving. The class was incredibly comprehensive, full of insight, kindness, and humor, and I came away from each session with an even greater appreciation for the work Carol has put into her skills. On top of that, with each hands-on activity, each person in the class came upon moments of connection–both with ourselves and with those on the other side. For me, this translated into providing me with a deeper level of trust in both myself and the messages that are coming my way.
As I continue on in my spiritual awakening, I'm so grateful to have been led to Carol and to have had the opportunity to take part in her class. The lessons I learned here have opened me up and changed my life. The women I've met through this class have also provided me with a community of like minded, spiritually awake women, which is invaluable in itself. I'm so very grateful to Carol for her gifts and her guidance.
Joy Uyeno
Carol is an amazing medium and teacher! She has played an integral part in my development as a psychic and medium. I initially took her "Awaken Your Abilities" class which helped lay the foundation of my capabilities. I attended her workshops and these further enhanced my skill set. I had the privilege of her one-on-one mentorship program and my confidence and abilities have been taken to new heights. She is such a special, patient soul and she really pushes your boundaries of what you think you're capable of. Carol's wealth of experience and expertise is incredible to have in our area. First class training! –
Angel Teresa Ficenec-Johnson
I have had the pleasure of receiving readings from Carol, taking her classes and mentoring under her. Carol is an incredible medium, and a kind, patient and generous teacher. I started her mentorship still very uncertain of my mediumistic ability. Her guidance held me accountable, gently pushed me to expand, educated me about so many things (literally a whole new world) and gave me the confidence to finally take the leap and begin to practice. She is honest, ethical and embodies reverence for the sacredness of this work. Thank you so much, Carol! I'm very grateful to have found you.
Karen Briggs Updyke
Carol is one of the most talented people I know.  She has not only helped me connect with loved ones, but also for several of my friends and family. Her loving approach has been instrumental in personal healing and growth. What Carol can do is incredible, but more important is her approach. She takes time to explain the process, how her gift works and what you can expect. From there it's up to our loved ones. :). Thank you Carol for the many wonderful connections you have facilitated for my family!
Marisha Fritsch
When I lost my father to suicide in 1999, it was the most devastating event of my life. There were so many unanswered questions and so many unresolved issues. Worse, this person that I was so close with was gone forever and I would never be able to talk to him again. For 17 years, I have longed for some way to reconnect with him-to know he was okay-and at peace. A friend took me to Messages from Heaven in Charleston in the spring of 2016. I didn't really believe my Dad would come through. Within two minutes of Carol taking the stage she made contact with "a very loud man who stepped forward and saluted". I knew without a doubt that was MY Dad. She went on to provide the names of my husband and my daughter and gave messages and details that could have only come from him. I don't think I have ever cried so hard. My tears were not from grief-but from immeasurable joy. One month later, my friend was having a private reading with Carol and my Dad came through again! This time, he gave Carol my exact birthday May 2, the name of my daughter and husband, the name of my business and went on to communicate messages that only he would know I needed to hear. I have felt so much happier knowing that I have a way to connect with my Dad. I feel an amazing sense of closure and peace that I have not had since the day he left us. I can not thank Carol enough for sharing her gift with others. I don't understand how it all works but I know that it does and for that, I am very grateful.
Murphy Funkhouser Capps
Mind blowing accuracy, incredibly amazing…but above all else HEALING. These three beautiful souls bring messages, validation, and love from people we thought we have lost, and comfort in knowing that, in fact, our loved ones are amongst us, haven't missed one moment, and watch over us every day. This experience changed my life, and I am forever grateful for showing up for this. Whether you are in pain, grieving, or just curious, it's definitely something you don't want to miss.
Jonathan Ghant
Carol is not only a gifted evidential medium, she's also an incredible and patient teacher of intuitive studies. She continues to teach me how to develop my communication with spirit – as well as the art of connecting with my own spirit. She is a healer in every sense of the word and I'm grateful for her guidance.
Kate O'Brien
Working with Carol has been the greatest gift I've given myself.  Her knowledge and mediumship skills are nothing short of awe-inspiring, and she has lovingly (and patiently!) mentored me to a level I never imagined I could achieve.  We are so fortunate she is in Charleston.  Many people have to travel the globe to work with a medium of her caliber!
Andrea St. Amand
I had the privilege of "studying" under Carol. I searched for a long time to find "the right fit" for me. Carol is everything I could ask for in a teacher and a medium. I took her 4 week "Introduction to Mediumship" and found a whole new group of good friends along the path. We all bonded along the way, and Carol was the perfect mentor for our journey. Not only was she excellent teaching us, she made it so much fun. A lot of hands-on exercises, as well. I have learned so much, but still have so far to go in my goal. believe she can get me there. Thank you, Carol.
Cindy Thompson
I had the privilege to take Carol's first Introduction to Mediumship class. It was amazing. Carol is so much more than just "the teacher"; she is such a wonderful person and mentor. Carol creates a space where you feel safe to learn and develop your gifts. Carol encourages, listens and helps you build the confidence to believe in yourself. I highly recommend Carol – whether you take her classes or go for a reading. She is an amazing, caring and very gifted medium and friend.
Ruthe Volinskie
Carol has done intuitive readings for me, as well as communicated with dead relatives. I never thought of myself as the type of person who would really believe in these amazing abilities, as an emergency physician who has always been pretty scientific minded. Carol definitely has opened my mind and made me a complete believer. Carol is a beautiful, amazing gifted individual. I have always felt overjoyed and at great peace each time we have had a session. I would highly recommend Carol to anyone wishing to connect with those that have gone on or just for a little direction in life. I will cherish all of my amazing experiences with Carol, which are just too many to try to list.
Charlotte Newman Charfen
MD, FACEP
Carol has a true gift. I came to her when I was still raw and grieving for a dear friend who passed away. She was able to connect with him, allowing me the comfort, peace and validation that he was safe and at peace. I have also had the opportunity to witness Carol practice physical mediumship where she was able to embody the spirit of a deceased loved one. It was one of the most amazing, healing and truly inspiring experiences I have yet to experience. Carol's messages are only of love, and are always of the most pure intent exemplifying her grace and compassion. I highly recommend her services.
Aleka Thorvalson
CPC, PCC
Carol Cottrell's amazing abilities have helped me through many events in my life. I've seen many mediums in the past, but Carol was the only one who could truly tap into those I needed to talk with. She's a compassionate soul who has been there to guide me through life changes such as career changes, family concerns and much more. She's been a blessing to me. The universe brought us together for a reason and I'm so thankful for that.
Ryan Nelson
Nelwater Consulting
My sister and I had the privilege to get a reading from Carol. She is not only an excellent medium, but she is truly a remarkably gifted spiritual person and this comes through in her work. She made us feel very comfortable. Her caring and calm personality was so peaceful and relaxing. We had no idea what to expect from the experience and it was truly breathtaking! We got numerous validations which weren't just generalizations or guesses. No leading questions were asked of us, only answers and facts. Thank you for sharing your incredible gift with us! Without a doubt, it was an evening we won't forget anytime soon!
Petra Sorelova
Working with Carol has been one of my greatest joys over the last few years. I was connected to her originally by a mutual friend during a year filled with loss, tragedy & grief in my life.  I was skeptical of mediumship, although I had had my own experiences over the years that I couldn't explain.  My rational mind and Catholic upbringing had me discredit and fear that which I could not explain.  I was, however, open, curious, & grieving and through Carol and her connection to Spirit was able to gain a tremendous amount of comfort & peace surrounding those I had lost.  I believe, without a shadow of a doubt  after working with Carol, that our loved ones are always with us even if they are no longer in physical form.
I have since worked with Carol as a student through her classes & private mentorship and have been truly touched and in awe of my experience.  Carol knows what it means to experience the "unknown" and for many individuals who have intuitive abilities but are doubtful or afraid of embracing these abilities, she is a Godsend— nurturing & supporting a discovery of vision, insight, and knowing that cannot always be explained by science.
Carol is an amazing teacher, guide, & healer and I would highly recommend experiencing her work and loving presence in some way, whether through a group event, 1:1 reading or one of her classes.
Stephanie Burg
Certified Coach, Dancer, Healer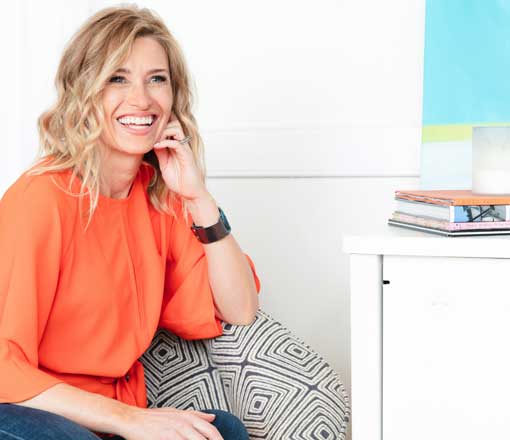 Ready to Get Started?
Whether you're grieving the loss of a loved one, or uncertainty is keeping you from moving forward in your own journey, scheduling a reading can be your first step toward piece-of-mind and a healing heart. When you are ready, booking a session to connect with a passed loved one or a spirit guide is as easy as a click of a button.