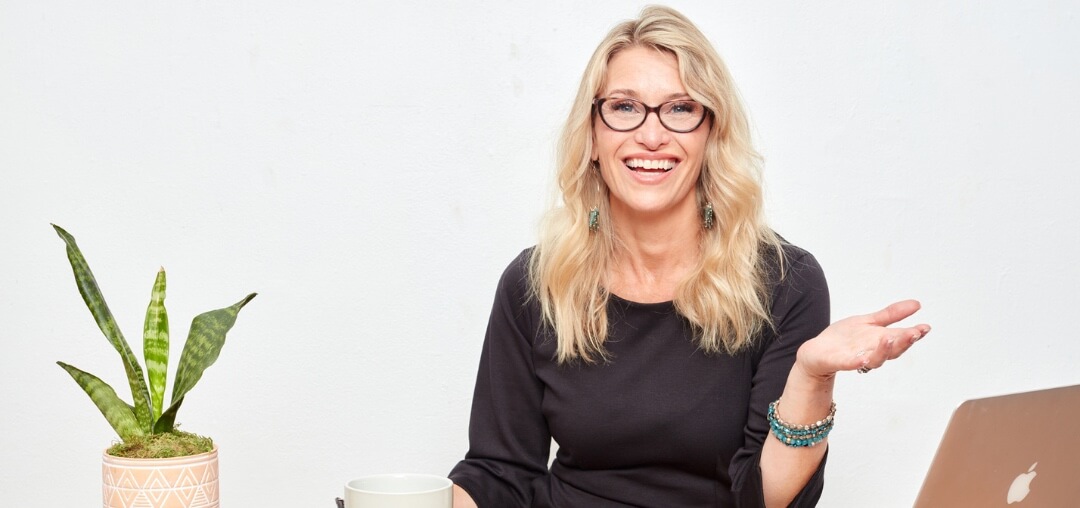 Getting Started with Mediumship Classes
You probably have so many questions. I get it. I've been there. Am I really a medium? How can I be sure? What's the difference between a psychic and a medium? Have I really been connecting with spirits – or is that just my imagination? Am I crazy? Will other people think I'm crazy? How do I figure it out? Are there mediumship classes I can take to understand all this? And how do I find the best mediumship courses?
Where to Start With Mediumship Development Training
Don't worry. Because I've been in your shoes, I know exactly what you are going through. When my curiosity started to push me to investigate my own psychic and mediumistic abilities, it was hard to find mediumship development training. I didn't know of any mediumship teachers in the Charleston area when I started, and the topic was taboo. So, on top of limited learning opportunities, it felt awkward to ask other people for recommendations for psychic mediumship workshops and classes.
That's one of the reasons, I created a beginner's level mediumship development course back in 2015. Since then, hundreds of people from all over the country have used my Awaken Your Ability; An Introduction to Mediumship Course to uncover their psychic and mediumship abilities. It started as a live, in-person mediumship course, and when COVID hit, we took it online. The course is now available as a 4-week online mediumship course or an in-person, live mediumship weekend class. Many of the students have gone on to develop even further with my Expanding Your Ability Intermediate and Advanced level psychic mediumship courses and private psychic mediumship mentorships.
Some Things to Know If You Are Curious About Taking a Mediumship Course.
What's the Difference Between a Psychic and a Medium?
First, let's start with the difference between psychic and mediumistic abilities. Many people mistake them for being the same thing. They're not. Psychic ability means connecting to the energy of another person, animal, thing or place to receive information about its past, present and future.
Mediumship is when we are able to connect to those in the spirit realm for communication. We may be communicating with passed loved ones, angels, guides and / or many other loving beings in the spirit world. I've taught mediumship for many years, and one of the most common concerns I've heard is that people are afraid of their mediumistic ability. The important thing to remember is, there is nothing but love in the spirit realms, so these connections are very healing – and safe.
Something to note: A person can be psychic, but not mediumistic; however, anyone with mediumistic abilities is also psychic. That's why, if someone is eager to develop their mediumistic ability, building the foundation of their psychic ability is extremely important.
To learn more about the differences between a psychic reading and a mediumistic reading, click here to read my blog dedicated to explaining the differences.
Is Being a Psychic Medium Part of My Purpose?
We all have intuitive abilities. It's just that most of us ignore them, letting our logical minds dismiss the wealth of information the intuitive tool provides on a daily basis. Some of us, however, have learned to follow that intuitive knowledge and can take it a step or two further, tapping into psychic or mediumistic abilities as well.
When we don't understand the role the psychic or mediumistic abilities play in our lives, however, we can feel lost, anxious and sometimes depressed. This is another reason I created Awaken Your Ability. I realized that when we find our passion and our purpose, we can experience shifts in our mental health. With that in mind, a well-curated, introductory psychic mediumship course should help offer a better understanding of whether you are a psychic, medium or both; how those abilities work; how you can use them for healing, and how you can develop them for your own connection to the spirit world or for the opportunity to help others. This foundation can lead to the path of discovering your authentic self. And, believe me, I know what a relief that can be. It's like being at an intersection without a road map, when suddenly a sign with a big arrow points you in the right direction.
Not everyone with psychic mediumistic abilities is meant to use them professionally, but there are so many other ways we can use these tools to bring healing for ourselves and others. So, even if you don't plan to use them in a professional capacity, it would be a shame to ignore them. They may have a unique purpose in your life's journey.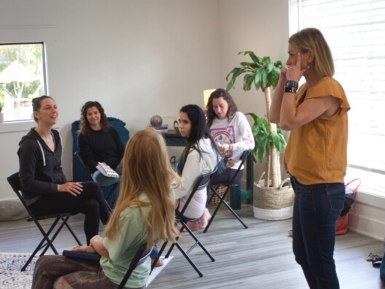 Finding The Psychic Mediumship Class or Course That's Right For You
Are you only interested in building your psychic ability? A class focusing solely on psychic development will be sufficient.
If, however, you are interested in recognizing and growing your mediumistic ability, it's important that the beginner-level class or course you take include psychic development as well. I've always said, "You can't build a sturdy house without a strong foundation and the same goes for building your mediumship. You can't build a great medium without a strong psychic foundation."
If you have never taken a mediumship class, workshop or course, start with a beginner's level psychic mediumship course. Don't skip it and go right for the intermediate or advanced level courses – even if you have already made some mediumistic connections on your own.
I make this recommendation based on my own experiences of development. When I started, finding a teacher in the Southeast felt nearly impossible, so I traveled a lot for classes, but they offered very little for a beginner. They were geared to more advanced levels. The problem was, even though I'd had psychic and mediumistic abilities all my life, I didn't understand them: how they worked; how to use them; how to turn them off and on – and I certainly didn't understand the ethics or the lingo being used in the more advanced classes. This created a lot of confusion for me. Don't waste your time and money jumping into an intermediate or advanced-level mediumship course you are not ready for. Learn the basics first and build on that.
A good beginner-level class will introduce you to the ethics of using your abilities and the difference between working psychically and mediumistically. It will also help you build trust in what you are receiving. You'll learn how you are actually receiving the information and what you can do to receive it in additional ways. And, as many people struggle with, you'll be taught how to turn it on and off, so you can use it only at the appropriate times and in the most healing ways – for yourself or others.
My Awaken Your Ability beginner's level mediumship course will also give you the opportunity to meet, and learn about, working with your spirit guides.
Online Mediumship Courses or In-Person Mediumship Classes? What's right for You?
There are pros and cons to each of these options. Online psychic mediumship courses can be done via modules the student does at their own pace or live, with a mediumship mentor's guidance. The courses done without a teacher present, limit the student's opportunity for feedback. That feedback is essential along the learning journey. As students are learning how their abilities work, a plethora of questions will arise. Without someone to ask for guidance, the student's development can be limited.
Live Online Mediumship Courses, with the teacher present, offer the student the convenience of taking the class from their own comfy space. It also allows the student to work with the teacher of their choice from anywhere in the world. Psychic and mediumship abilities work the same online as they do in-person, so being online does not have any impact on how well the energetic connections work. (The only "connection" problems that arise online are possible technical issues with Internet access.😆)
Some people, however, prefer to be in-person with their classmates. There's just something about spending time in the same physical space with other people on a similar journey. The bonding I've witnessed between students during in-person psychic mediumship courses and workshops has been magical. Also, spending a weekend (or more) away from day-to-day life, often allows the student to unwind enough to really connect with themselves and the energies supporting them. 
The in-person intuitive and psychic mediumship courses I offer have limited seating, so students have a more personal learning experience. In-person students can take advantage of this by pulling me aside during breaks, or after class, to ask questions; something that's a little more difficult to do in an online course.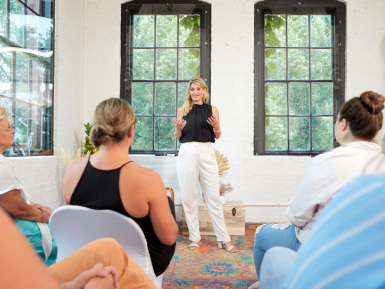 How to Find The Right Teacher or Mentor For Your Mediumship Development
There are a lot of people teaching psychic mediumship classes, so how do you know who is right for you? Well, one thing to consider is how much experience that teacher has. Did they just start working as a psychic medium themselves, or have they been doing it for a while? If they've done hundreds or thousands of readings themselves, they've probably run across many of the unusual experiences a psychic medium may encounter, so they can give first-hand advice on how to address situations or explain exactly what is happening. This kind of guidance is priceless, as no two psychic or mediumistic readings are ever the same, and many situations can be confusing for someone who is in the first years of their development or professional work. A teacher can only teach from their own experiences, so if they haven't had many, their knowledge may be more limited.
Once you've found a psychic or mediumship course offered by an experienced teacher, you may want to look at their student testimonials or ask people on social media for recommendations. If you see a psychic medium workshop or course posted on social media, check out the teacher's website. How does the website make you feel – comfortable or uneasy? Trust that. Your intuition – or gut feeling – is the most important tool to find the mediumship teacher or mentor for you.
While cost may be a factor, don't make your decision based on price alone. Really good psychic mediumship courses, classes and workshops are an investment in you. They can be life-changing and bring about amazing emotional well-being changes. You're worth it.
If you want to learn about my beginner-level class or see when and where it will be offered next, visit my Events & Classes page and click on the Awaken Your Ability tile.

As an intuitive medium, one of my greatest joys is in helping people understand mediumship, so when people ask me questions, I'm excited to share what I've learned through my own experiences. My goal is not to persuade people to believe what I believe, but only to offer a new perspective; one that feeds your curiosity, discredits the fear-based myths and helps people understand their own experiences.
Carol Cottrell
Events + Classes
My classes offer another great way to feed your curiosity & understand your own experiences & ability. The Charleston-based Awaken Your Ability Class; An Introduction to Mediumship is offered three times a year. Reserve Your Seat Today!
You May Also Enjoy Reading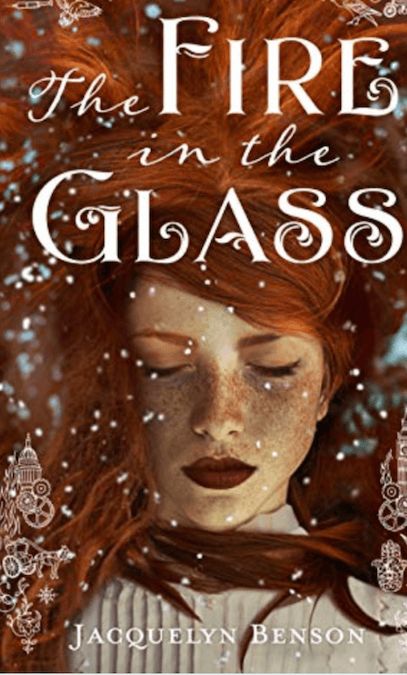 A real conversation between Smart Podcasts, Trashy Books podcast host Sarah Wendell, author Jacquelyn Benson and intuitive medium Carol Cottrell about writing psychic characters, being a psychic medium, researching paranormal investigations and more.
read more