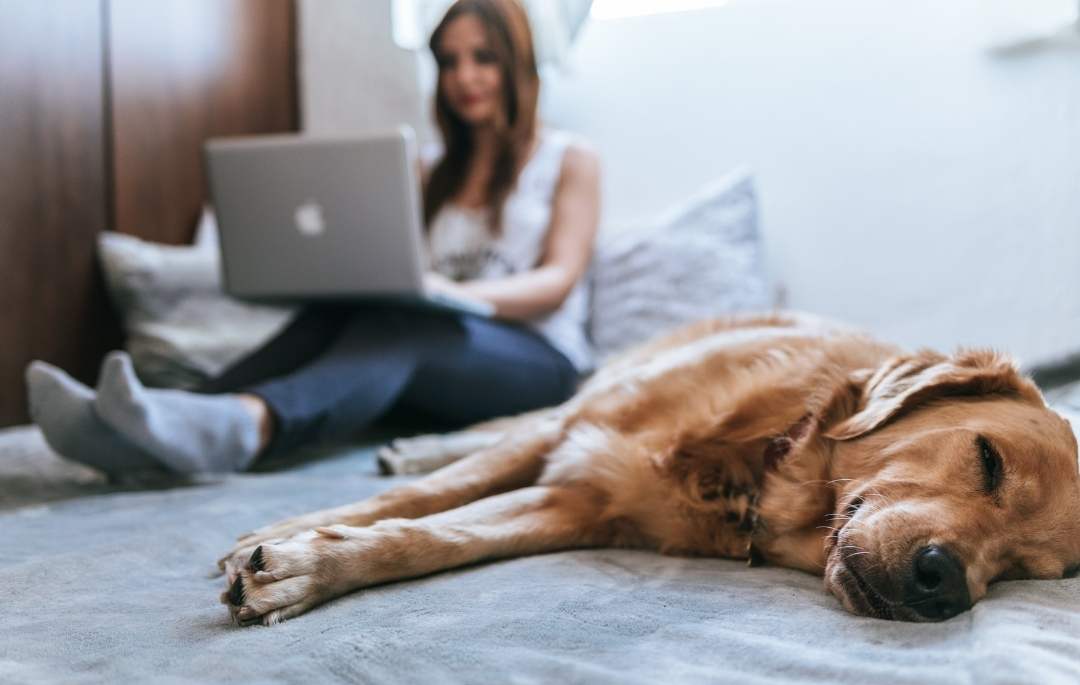 The Zoom Boom. What 2020 Taught Me About Psychic Medium Online Readings, Classes & Events
There are no limitations on the connections of energy, love and healing. It can happen anytime, any place and from anywhere.
As we came into 2020, I had a feeling something big was about to shift for my work. The year started off with a bang with a new, large, freshly decorated space for my classes and events. It was convenient to my Charleston home and office, and my first Awaken Your Ability Class of 2020 filled quickly with people ready to plunge into a greater understanding of their own intuitive, psychic and mediumistic abilities. My creative juices were flowing so I implemented a new type of small group event, offering everything from Tarot and Color Readings to Spirit Guide Messages and Connections to passed loved ones. They were a hit, and my travel schedule for in-person Messages From Heaven events was picking up. It was all going so well; then IT happened – COVID 19.
As the world went into lockdown, we were all forced to do things differently, and I realized quickly I could either go with the flow or stomp my feet, dig in deep to what had been and try my best to fight it. (We all know, I would not have been successful in that battle. Like everyone else, I had no personal power over the pandemic.) In-person readings, events and classes had been the backbone of my business and were truly my comfort zone. In fact, a change is probably not something I would have ever chosen, but sometimes when we resist change, circumstances arise that force us to either paddle with the current or jump ship.
I love my work, and the opportunity to spend time with so many wonderful souls – clients, students and those in spirit – was not something I wanted to give up, so I threw up my hands and declared I was in this for the long haul, even if it meant doing things differently.  Well, differently for me, that is. Other psychics mediums had been offering readings via phone and online for years, and psychic medium online classes were certainly not a new concept. 
The shift had to happen quickly, and I was pleasantly surprised by how well the online readings were going. The energy of the readings didn't change at all. .
It was the exact same as being in person, and in some ways it felt even more intimate as I was facilitating the connections from my sacred space – my home – and my guests were in their own sacred space. I started to think how much easier it was for my clients; no more sitting in traffic and stressing about whether they would get to my office in time for their scheduled appointment or if they would be able to maneuver their way into my parking lot, which was a bit tricky due to the highway traffic in front of my office.  (And let's face it, those who have visited me at my Charleston office know GPS was not all that helpful?). Clients could now participate in their reading in their snuggly pj's if they wanted and sit in their own cozy chair, on their own couch or even on their own bed if that was most comfortable for them. And, because many of my clients had been traveling from distant places like Myrtle Beach, the South Carolina Upstate, Atlanta and other parts of Georgia, Florida and even California, Colorado and Puerto Rico, the switch to online readings made their lives so much easier. For those who were willing to try it, online readings had become a God-send, and client, student and event participant reviews were proving it.
"Carol is a amazing medium! She is very friendly and knows how to make you comfortable. I was able to connect with my mother and grand parents. We did our session via Zoom and it felt like I was sitting in front of her, but in the comfort of my own house! If you are looking for a great Medium to connect with love ones Carol is the person!!" ❥ Kelley F. 
Prior to The Coronavirus, I had not heard of mediums offering online events,
but early on, I received an email that one of my mentors, Lisa Williams, would be offering an online mediumship event. I bought a ticket and loved the experience. The connections were just as clear as if people had been sitting in a theater, and when it became evident COVID-19 wasn't going to just pass, as we had all hoped, I needed to make some decisions about my own events that had been planned for May. Should the events just be cancelled, or was there another option? I asked my guides for some assistance and the answer was clear. Do the events on-line. While technology scared me a bit, I went with it and I was overjoyed by the response from the spirit world. They made it very clear their love doesn't have limitations and they weren't going to let a little logistical change get in their way. They wanted to talk to their loved ones whether it was in a church, an event facility, a theater or via Zoom! And boy did they show up!
.
"I first met Carol through a (online) group reading event. I was blown away to be honest. I clearly connected with my dad. I had had such anxiety all year (a first) but after that session I have been incredibly calm. I had a follow up question and Carol called me! She helped me and was patient and kind. I signed up for the Awakening your Abilities class. I learned so much. It was quite powerful. I can't stop smiling! I also did a second group (online) reading event. Not only was my own connection with a dear friend wonderful, watching the experiences of everyone else connecting with their loved ones was incredible. I would recommend a reading and/or a class without hesitation. She is the real deal! Thank you Universe, for putting her in my path." ❥ Karen Brounstein, Online Event Attendee and Awaken Your Ability; Introduction to Mediumship Online Class Participant, Fall 2020 
,I have to admit, getting me to go with the flow wasn't as easy when it came to offering my classes online.
In fact, I cancelled the Spring 2020 class because I thought it had to be in person. However, while sitting in meditation one May morning, my guides encouraged me to offer the class online. They had, after all, been the original creators of this class, and they assured me it would work just as easily online as it did in person. Looking back, I may have been a bit skeptical at first. I wondered how certain exercises would translate if everyone wasn't sitting in the same room, but my guides made haste in showing me exactly how they would work. The crazy thing is, those exercises have worked way better online than I could have ever imagined. And what I've really loved witnessing in the online classes is, while the students are all located in different cities and states, they're building connections and friendships that will last long after the class has ended; friendships that, because of the distance, may have never happened if they hadn't met online.
"I took Carol's Awaken Your Ability class because I wanted to better understand this connection and make sense of the messages, signs, and feelings that I was receiving. The class was incredibly comprehensive, full of insight, kindness, and humor, and I came away from each session with an even greater appreciation for the work Carol has put into her skills. On top of that, with each hands-on activity, each person in the class came upon moments of connection–both with ourselves and with those on the other side. For me, this translated into providing me with a deeper level of trust in both myself and the messages that are coming my way.
As I continue on in my spiritual awakening, I'm so grateful to have been led to Carol and to have had the opportunity to take part in her class. The lessons I learned here have opened me up and changed my life. The women I've met through this class have also provided me with a community of like minded, spiritually awake women, which is invaluable in itself. I'm so very grateful to Carol for her gifts and her guidance." ❥ Joy Uyeno, Awaken Your Ability. Introduction to Mediumship Online Class Participant, Summer 2020
So, while 2020 has had some unexpected and sometime unwanted effects on certain aspects of our lives, it has also given the Universe the opportunity to prove there are no limitations on the connections of energy, love and healing. It can happen anytime, any place and from anywhere.
When people used to ask me if there was anything they needed to bring to their in-person reading, I would just say an open mind and an open heart.
My answer is the same for online. There's nothing special you need for an online reading, online event or online class other than a phone or computer, a comfy seat and an open heart and mind. And getting to your online appointment, class or event is as easy as a click of a button. As soon as your appointment is booked, a confirmation email is sent to you with a Zoom link included.  (And, just in case you misplace that email, a reminder email, including the Zoom link, is sent 48 hours prior to your appointment, class or event.) At the time of your session, you simply click on that link and voila, you're in the room with me.
Right now, I'm planning to continue with online offerings for the "foreseeable future". (Ha…the term "foreseeable future" is kind of an oxymoron for a psychic, don't you think – lol.) I'm excited about what's to come in 2021, with my Awaken Your Ability 4-week, online psychic medium class scheduled to start on January 14 and multiple online events lining up, starting with Breathing Into Love on January 10.  To learn about these or other upcoming online classes and events, just click the button below.  Hurry, so you don't miss another opportunity to be part of the love and healing?.

As an intuitive medium, one of my greatest joys is in helping people understand mediumship, so when people ask me questions, I'm excited to share what I've learned through my own experiences. My goal is not to persuade people to believe what I believe, but only to offer a new perspective; one that feeds your curiosity, discredits the fear-based myths and helps people understand their own experiences.
Carol Cottrell
Events + Classes
My classes offer another great way to feed your curiosity & understand your own experiences & ability. The Charleston-based Awaken Your Ability Class; An Introduction to Mediumship is offered three times a year, and I'm excited to announce the coming of the same class to be offered online. Keep an eye out for its early 2020 launch!
You May Also Enjoy Reading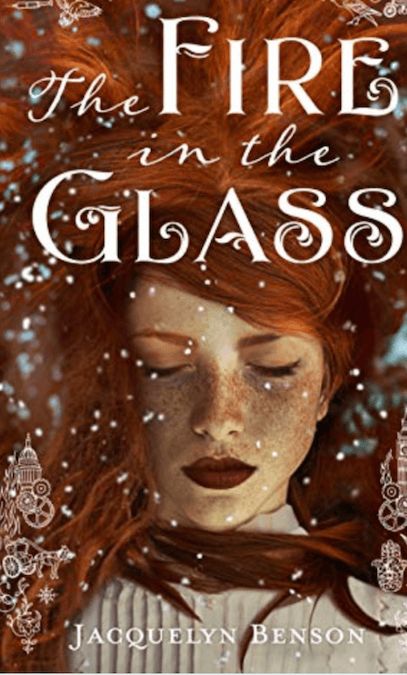 A real conversation between Smart Podcasts, Trashy Books podcast host Sarah Wendell, author Jacquelyn Benson and intuitive medium Carol Cottrell about writing psychic characters, being a psychic medium, researching paranormal investigations and more.
read more